We have fantastic health and fitness specialists available to members for personal training.
Brandie Sylfae
AFAA Certified Personal Trainer, Integrative Health Coach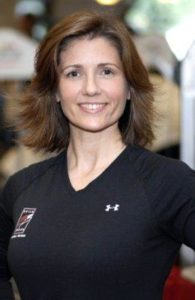 I have been exploring paths to wellness for more than twenty years. I have always been physically active; dancing since I could walk. I earned my second degree black belt from Chuck Norris when I was sixteen and began teaching aerobics at eighteen. I started my career as a researcher, developing an understanding of the body at a molecular level through the study of cancer biology, Alzheimer's, and Parkinson's disease. When I decided to move from cells to the whole body, I became an AFAA Certified Personal Trainer.
Working with my clients, it became apparent that some of them had issues outside of the gym that were keeping them from reaching their goals, so I started having "talk sessions" with them. These sessions led me to further my education and enroll in the Integrative Health Coach program at the Duke University School of Integrative Medicine.
As an Integrative Health Coach, I have worked with people of all ages, helping them set achievable goals with respect to not only their bodies, but also careers, spirituality, self-care, families, and other areas that are important to them. All of these points are important to a complete and healthy person. My unique method combines traditional coaching techniques with a knowledge of human biology, nutrition, exercise, herbal remedies, and behavior modification to help my clients achieve and maintain whole health, a balance between body, mind, and spirit.
Contact me at brandie@nbsfit.com/503-422-0402
www.nbsfit.com
Sharon Zemp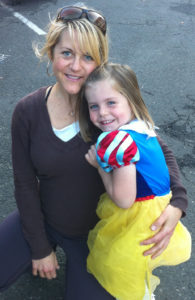 I am a NASM Certified Personal Trainer and Nutrition Specialist.  In the last year I have owned and operated Baby Boot Camp LLC, a large stroller fitness franchise, training pre and post-natal Moms. I continue to work with Baby Boot Camp, and I also train clients one on one or in pairs or small groups. For those interested, I also bring knowledge of nutrition and dietary supplementation. I share this knowledge and guidance with clients one on one to help support their efforts in the gym.
On a personal level, I have always been passionate about both nutrition and physical fitness. Some of you may already know me from working out at 10th Avenue Athletic Club.  I am an award winning NPC Figure Competitor. I continue to train toward my goal of competing on the National Level this upcoming season.
Contact me at sharonkreider@hotmail.com